What role can YOU play in the Sustainability effort at SCC and beyond?
The broad umbrella of Sustainability branches into almost every aspect of our campus' operations and plays a central role in many aspects throughout life.  You can help us fit our Sustainability Program to your interests and needs by organizing a sustainability project for yourself or for your class.  Be sure to take a look at these links below for a couple of ideas that we have!
Students:
Are you interested in doing a sustainability-related project on campus?  Take a look at these websites for a couple of ideas to get you started!
Faculty and Staff:
Lead a Sustainability initiative that you are passionate about on campus, incorporate Sustainability into a course you teach, or help us embed Sustainability into our curriculum.  Visit these websites for a couple of possibilities: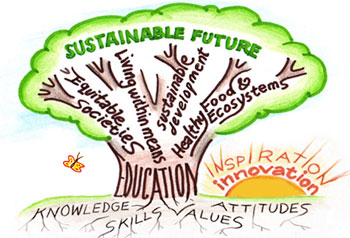 Sustainability Projects for your Class:
Sustainability in Curriculum:
Total Page Visits: 0 - Today Page Visits: 0